I offer online lessons in guitar and music theory via Zoom, Google Meet and Skype, as well as online courses and video lessons.
I structure my guitar lessons in accordance with the students needs.
If the student is a beginner, I usually start by explaining the anatomy of the guitar itself, the tunings of the strings, and then how to play notes on the guitar fretboard, before grouping these notes into some very basic chords and scales. I try to include references to the students favourite songs, as I believe it is important for the student to recognize what they are playing.
For intermediate and advanced students, we would focus on specific techniques with a heavy emphasis on music theory.
For those students requiring certification, I can guide them through their Rockschool, ABRSM, London College of Music and Trinity grades.
As part of the learning process, I will email the student some of the main points covered in the lesson, as well as homework if necessary. This will include tablature and chord diagrams so it would help the student if they have a program on their device which allows them to view PDF documents.
I will endeavour to set homework for students if needed to keep up the learning momentum in between lessons, and I would be happy to receive emails from the student at any time regarding this homework and any related queries.
I generally teach students between grades 1 and 8 who are aged 16 or over.
I mostly teach rock, pop, blues and metal styles, however I can also offer tuition in classical and flamenco guitar if needed.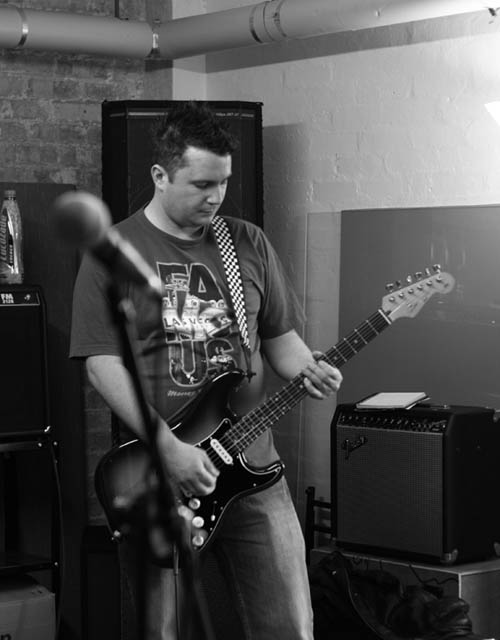 Costs for online one to one guitar lessons are as follows (British pounds) –
30 minutes = £12
45 minutes = £18
60 minutes = £24
Payment for online one to one lessons is made via PayPal or most credit / debit cards. Please contact me for current prices in your currency, or if you would like me to explain the payment procedure. Costs of pre recorded video lessons are available on request.
I teach online, and therefore can teach students from many locations globally, and in many time zones, day and night.
I kindly ask that, in the event that a student can't make a lesson, they inform me at least 24 hours before the lesson.
I also offer structured online guitar courses which can be studied alone by the student at their own pace –
Course 1 – https://paulcollinsmusic.thinkific.com/
Course 2 – Paul Collins Guitar Tuition (teachable.com)
My Patreon lessons can be found by following the Patreon link on the Contacts page.
I am a member of the Musicians Union and an associate member of the Registry of Guitar Tutors.
Whether you are starting out on your musical journey, or just stuck in a rut with your playing, if you are considering having online guitar or music theory lessons, please get in touch to discuss your goals and ambitions.
Drop me a line
Let me know if you have any questions!